Custom Tanks
Agricultural cisterns to chemical containers, construction vats to water transport tanks, Granger Plastics molds a number of custom tanks for a wide variety of applications. Granger Plastics has participated in the design of a number of tanks, creating durable and reliable solutions for industry leaders and OEMs alike. Tank volumes ranging from under 1 gallon to tanks in excess of 5,000 gallons, Granger Plastics provides a wide variety of custom tanks. Granger molds high quality custom plastic tanks of all sizes and shapes to suit cusomters' needs and expectations.
A variety of wall thickness ranges from .100" to tanks in excess of 1" and greater, Granger is capable of manufacturing plastic tanks in various capacities. A range of polymer based materials are available to suit particular needs including certified prime virgin materials, recycled and reprocessed materials as well as USDA/FDA approved materials for food contact.
Trim & Assembly services are offered to customers who require secondary services including tank assembly, lid installation, graphics, serialization and so much more. Granger Plastics offers excellence in rotational molding design services for businesses partnering with Granger Plastics for their custom rotomolding needs.
Granger Plastics, a name that is synonymous with internationally recognized high quality in rotational molding is recognized for manufacturing extremely durable products that have incredibly long life expectancies and are capable of rigorous everyday wear and tear for years and years to come.
Maximize your investment in plastic tanks and start getting your money's worth by exceeding your customers expectations by molding your tanks with Granger Plastics Company!
Note: If the size or features of your plastic tank requirements are not available, Granger Plastics can build the tooling or molds necessary and produce the plastic tanks to meet your specifications. However, please keep in mind, tooling and or a mold to rotationally molded these products is required.
Tank Gallery
Click on any of the Thumbnail images below to see the large view open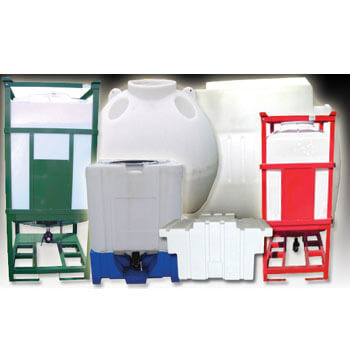 Various Tanks built by Granger Plastics